Midland Networks can be contacted on 0800 849 8585. Midland Networks started life as a telecom company and it's still the major part of our business.  We have expanded our services over the years at customer request to offer related services, providing our customers with one port of call.  We are professional enough to carry out work for the West Midlands Fire Service, friendly enough that a few customers come into our offices to pay their bills in person over a cup of tea once a month and competitive enough to ensure a steady growth of customers. We offer everything from telephone lines, business broadband to VoIP telephone systems and SIP trunks as well as data cabling along with data security, network equipment and EPoS systems.
West Midlands Fire Service - Case Study
Midland Networks Introduction Video
Midland Networks have partnerships with leading manufacturers and service providers such as BT, Microsoft, Google, NEC, ZyXEL and Cisco. These partnerships enable us to offer the right combination of systems and services while keeping within your budget. We provide free site surveys that are carried out by qualified engineers followed by detailed quotations with no pressure and no "sign now - special offers", just good advice and fair pricing.
We supply business telephone systems and business telephone lines including analogue lines, ISDN and SIP trunks. We supply internet connections such as ADSL, VDSL fibre, Ultrafast and ethernet leased lines. We install data cabling such as CAT5e, CAT6 and fibre optics along with WiFi networks. Hosted telephone systems or hosted pbx's as they are often called are becoming the first choice for most businesses and we install hosted telephone systems with, call recording, mobile apps and unified communications.
Midland Networks can offer your business a variety of services including network cabling. You can take a single offering such as a business telephone system, telephone lines or internet connection, or combine multiple services to create a fully integrated communications network.
Our clients range from small start-up businesses who just need a phone line and broadband, right through to national retailers who require multi-site business telephone systems, lease line internet connectivity or cloud-based data networks. So we are confident we will be able to help your business.
Call us today on 0800 849 8585.
Midland Networks deal with businesses of all sizes, from a single member of staff through to thousands helping them with all their technology needs. We deal with small businesses, Enterprise size operations and public bodies such as councils and the emergency services.  Across are some references from customers in each of these categories.  If you would like to find out how we can help your business, contact us today on 0800 849 8585.
West Midlands Fire Service
Here at Midland Networks, we have been national finalists for three years running for Best SME Solution and the Best Customer Service Award in the Comms National Awards. In 2018 we are also in the running for cloud solution of the year and best new business win.  Across are our 2018 awards and below some from previous years.
2017 Best SME UC Solution, National Finalist
2017 Best Customer Service Award, National Finalist
2016 Best SME UC Solution, National Finalist
2016 Best Customer Service Award, National Finalist
2015 Best SME UC Solution, National Finalist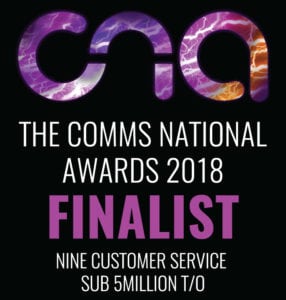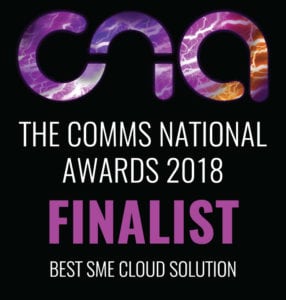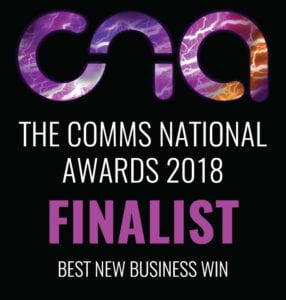 Business Telephone Systems &
IP / VoIP Telephone Systems
Telephone Lines /
Hosted PBX's & Cloud Phone Systems
Business Internet /
Business Broadband